Veteran and General Yakker
Joined

Aug 17, 2011
Messages

5,290
Location
Tagline

Sony Metal Master FTW !
Mike (
mkuhl2000)
and I are kicking off 2019 with a tape exchange. This is an open-invite project that can vary between participants. So I thought it fitting to make a dedicated thread for future collaborations. Each exchange is destined to be different since there is so much to cull into the mixes.
Back to the Future
Here's the gist of it: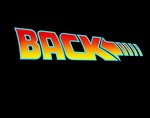 Side A of the tape would be favorite tracks we were listening to back when we had our first cars and a stereo cassette deck in the dash.
So for me, it would be what I was listening to in 1978 and 1979, on my personal mix tapes. Mike is circa 1980-83. The tune selection isn't locked to the
years they were released but rather as they relate to the time-window we were listening to them. There's no reason other swaps couldn't be 'year-of-release' though.
It's simply up to the participants.
That's the 'Back' part.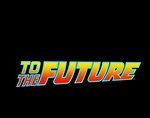 The Future part would be recorded on Side B ... comprised of what some our favorite tracks are now, stuff that we would be listening to if we still had an in-dash cassette and were making mix tapes for the road. And the twist would be - what we listen to now that we couldn't have imagined our future tastes would be
way "Back" then...
Mike went so far as to pull his tracks exclusively off of vinyl for Side A, so there's just one example of a personal 'take' variation on this kind of effort.
I'm working from CD sources and Sound Forge Pro processed stuff that needed help due to age or format.
We agreed upon either Type II or IV, no Dolby and a minimum of 90 minutes of material.
If anyone else wants to jump in, I for one am all set up for more exchanges.
Plenty of NOS blanks and an wide supply of material to pull from.
I'll do as many of these as offers come up. Got a variation idea on the basic structure of this theme - hit me up and let's do one !
Last edited: