Veteran and General Yakker
Joined

May 1, 2013
Messages

7,131
Location
Tagline

Those who enter the man cave will get WOPLed
A bit of a story to this one. I had been a fan of Minidisc starting in 2006 when I was given a Net MD portable unit to play with. I used them for several years when I was driving cabs. The Battery life was excellent, up to 30 hours on a single AA. They never skipped or stuttered, had excellent editing and recording abilities, and were very reliable. More recently I heard someone mention in a forum that Minidiscs recorded in NetMD via USB were crap for sound quality, and I was puzzled as I always thought they were ok. That was until recently when I hooked up one of the MD players up to my current system and was appalled at the sound quality, sounded like a low bitrate Mp3, so I decided to investigate.
It turns out when recording an MD using a NetMD portable unit via USB and the sonic stage software, that it records at half bitrate (LP2 Mode) and inserts padding to make the disk look like a full quality SP recording. This is why the quality was suffering. I did not really notice it back in the day as my Hi-Fi system wasn't exactly high end, and the majority of the time I was playing MD's through a standard car stereo.
Full Size Component MD decks, even 2nd hand, still hold their value well, especially if in full working order. So they are not cheap, unless you are willing to repair them. I tracked down a reasonably good deal and ended up buying this Sony MDS-JE30 from the original owner.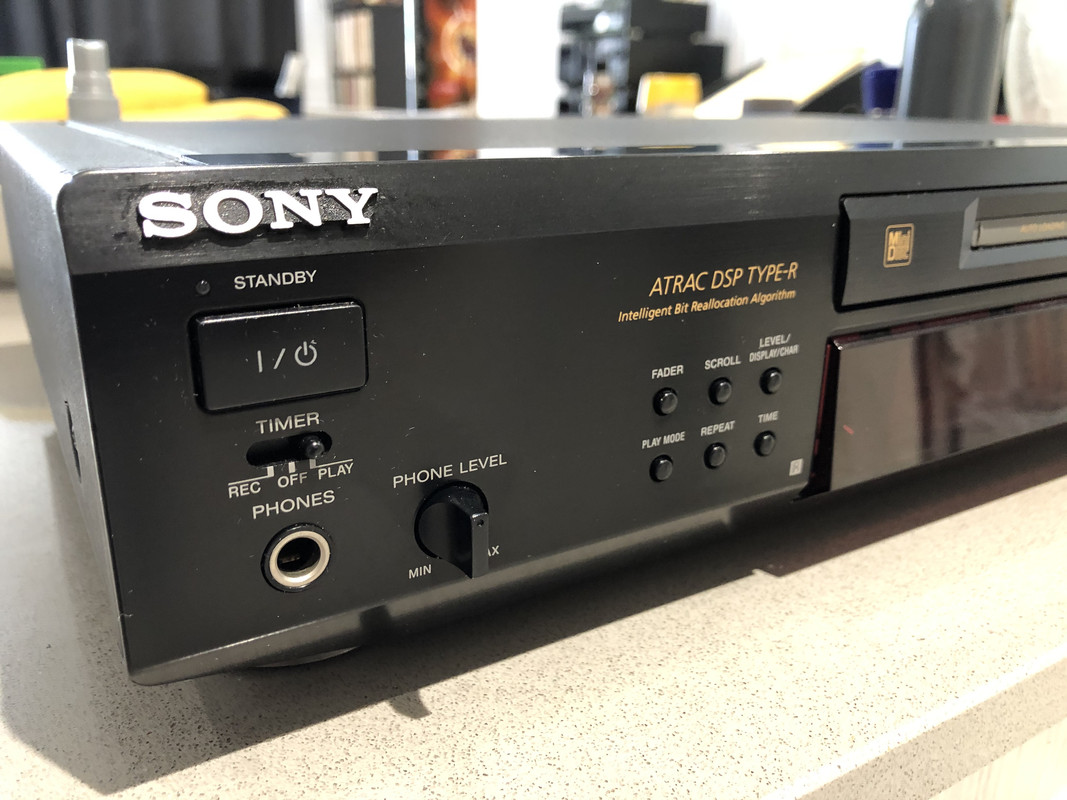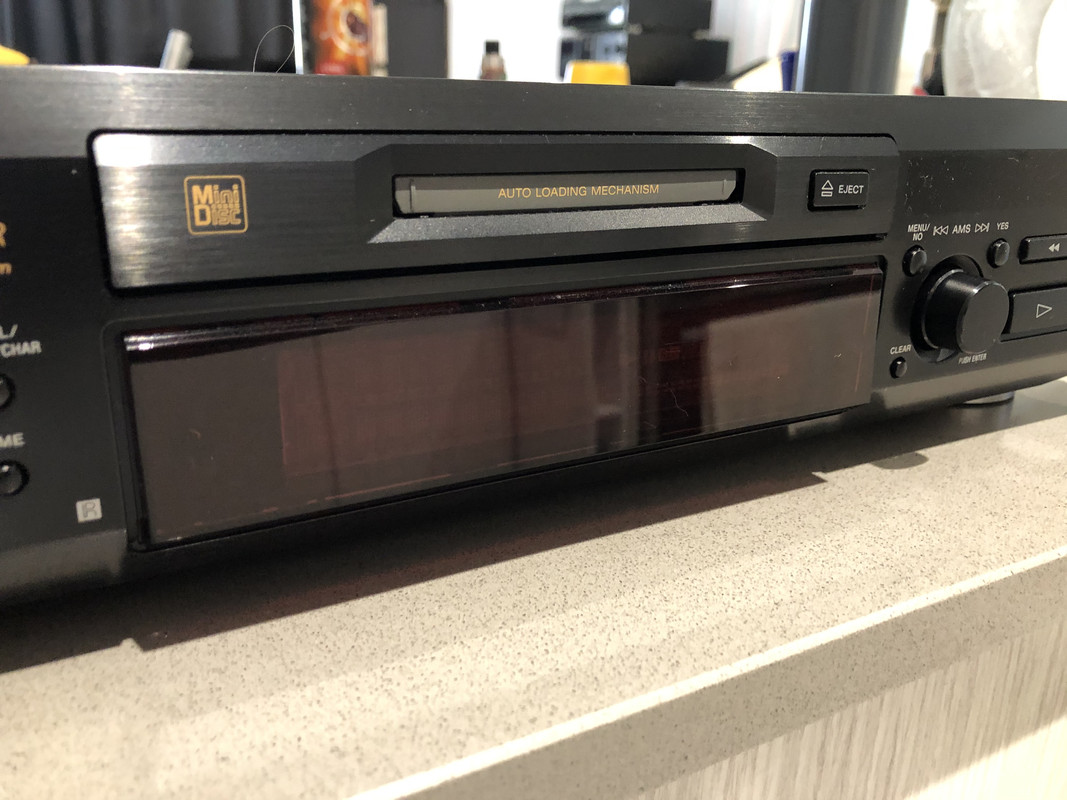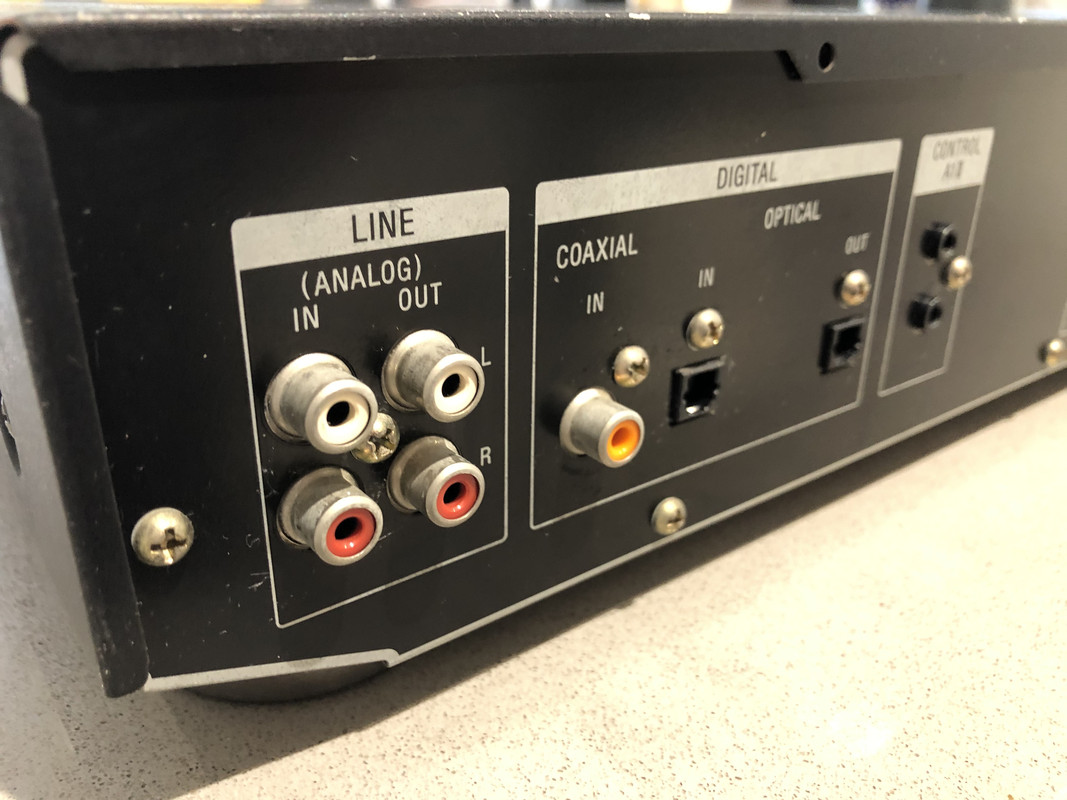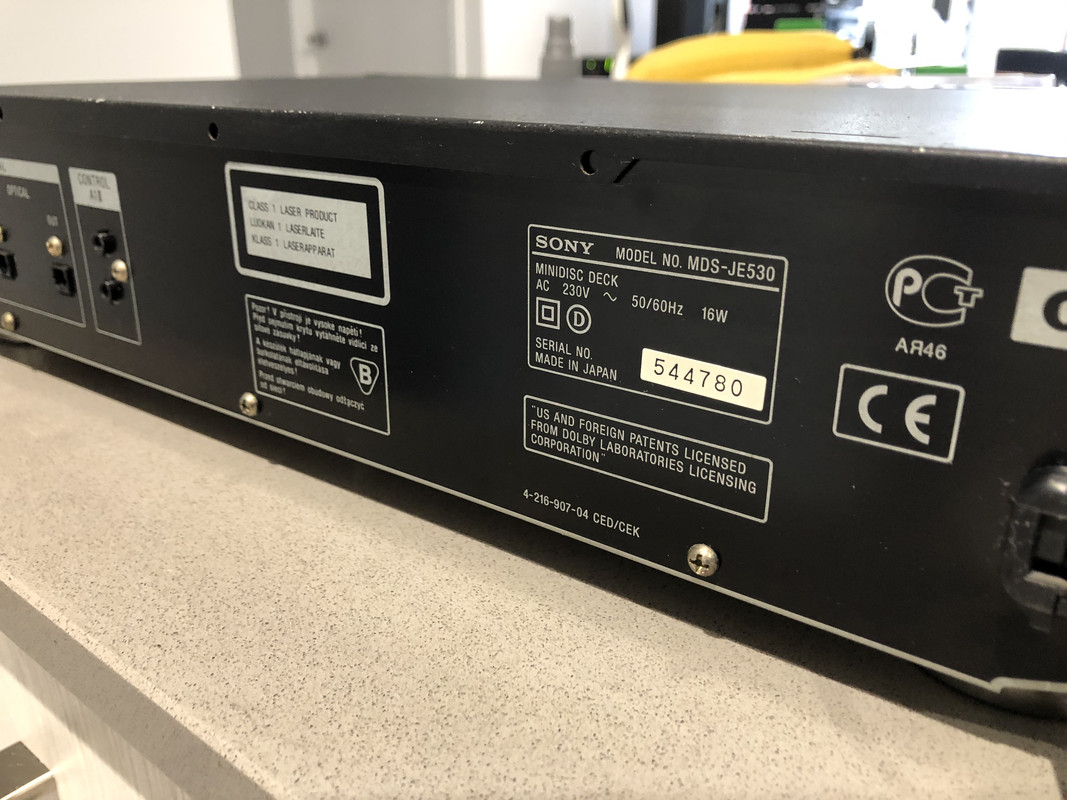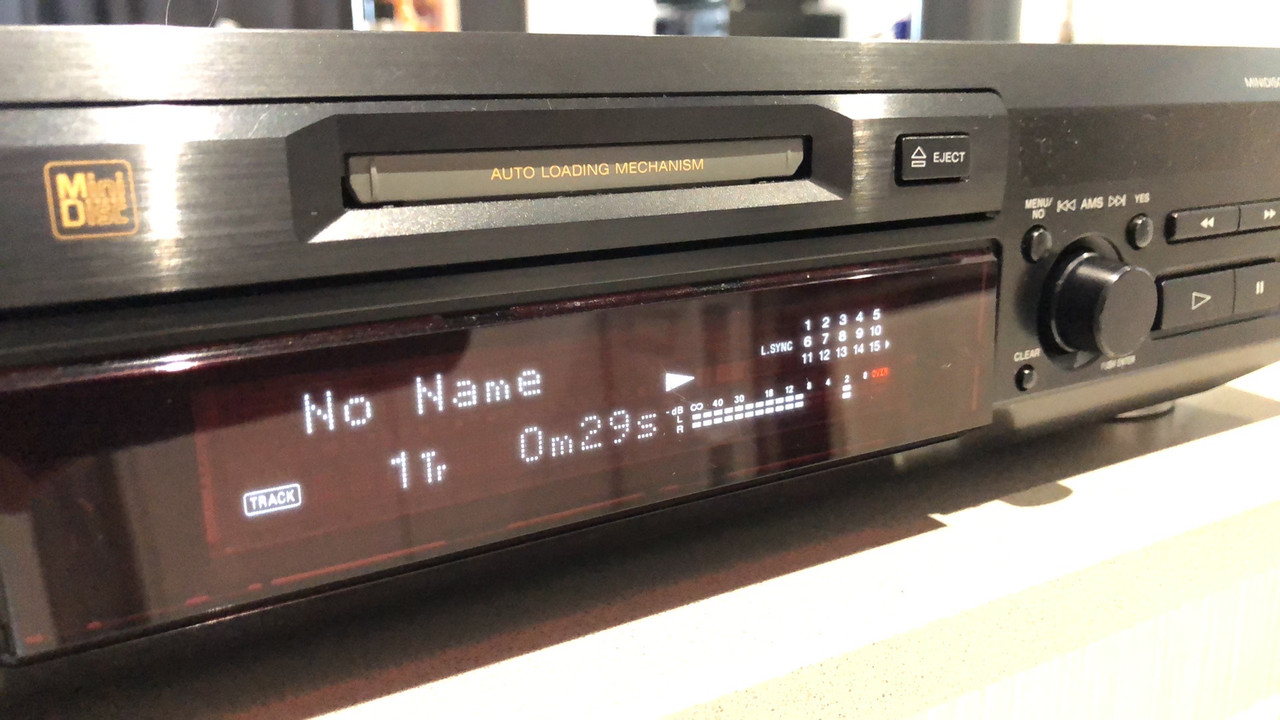 The Unit is tidy and functions flawlessly. Upon accessing the service menu, this revealed how much recording and playback the unit had done in its lifetime. On this unit it had done a small amount of recording, 25 hours total, and 2334 hours playback.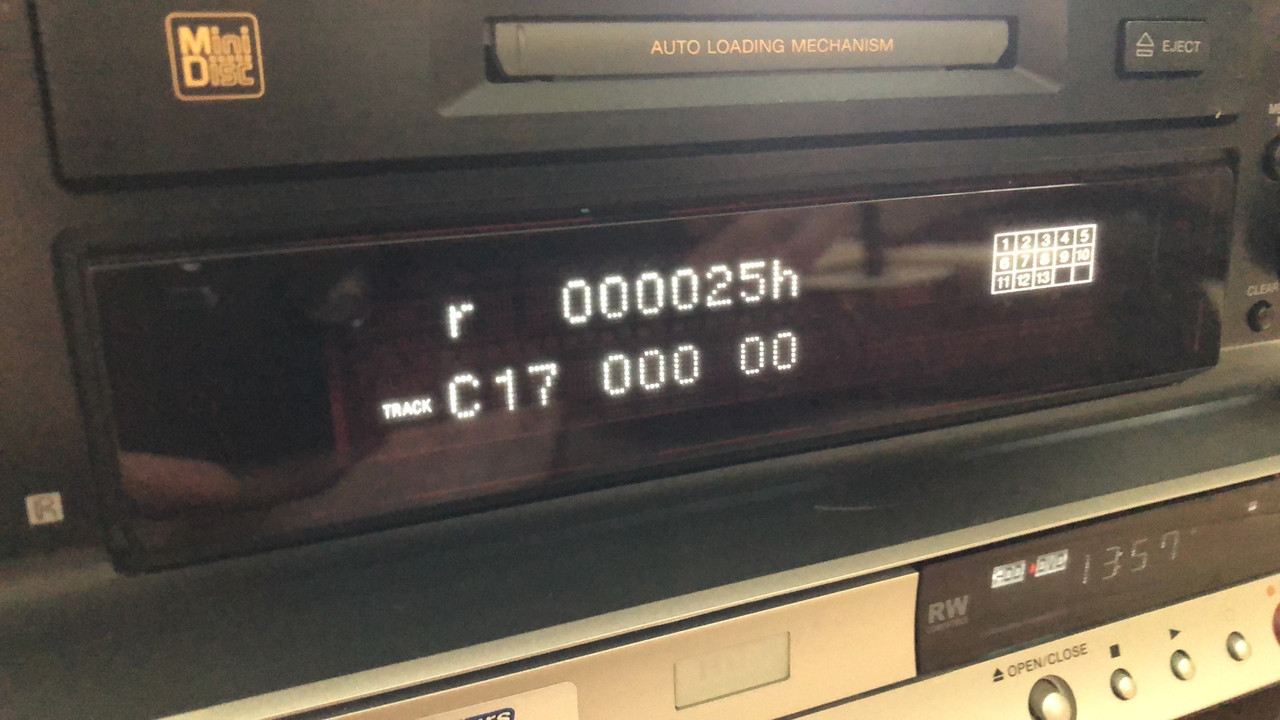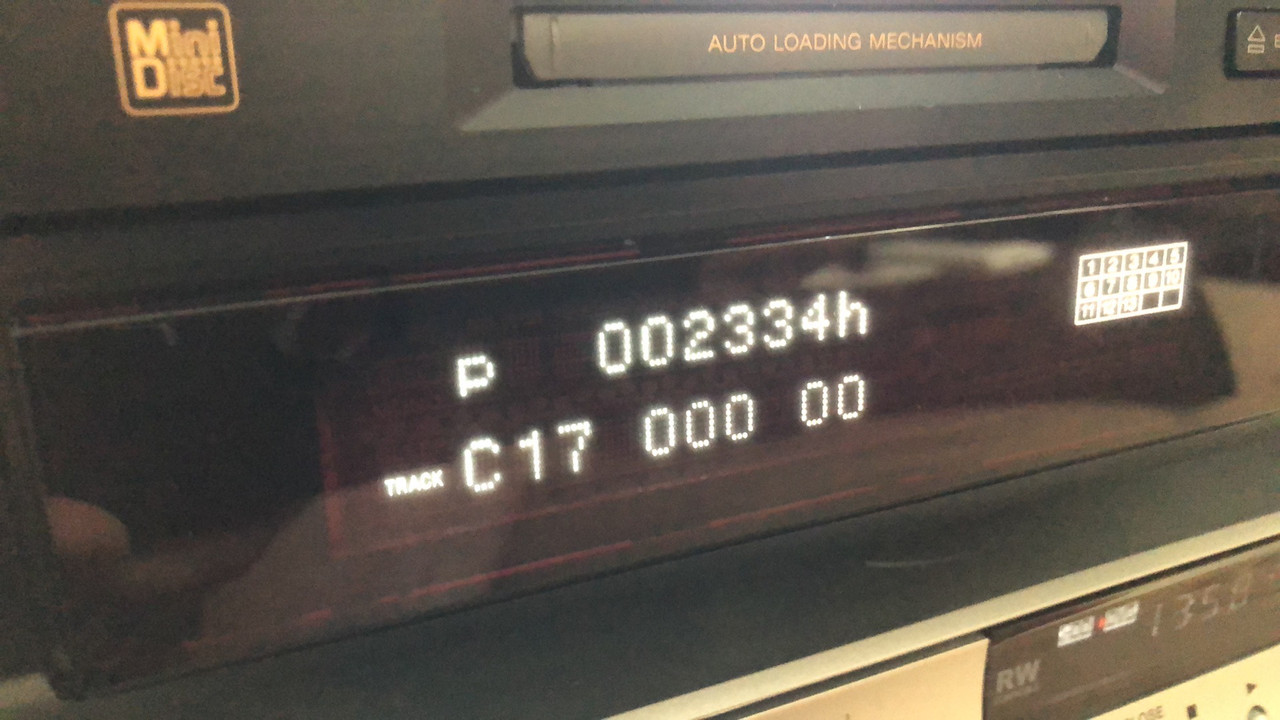 Inside is Tidy as expected, I see some ELNA Capacitors in there.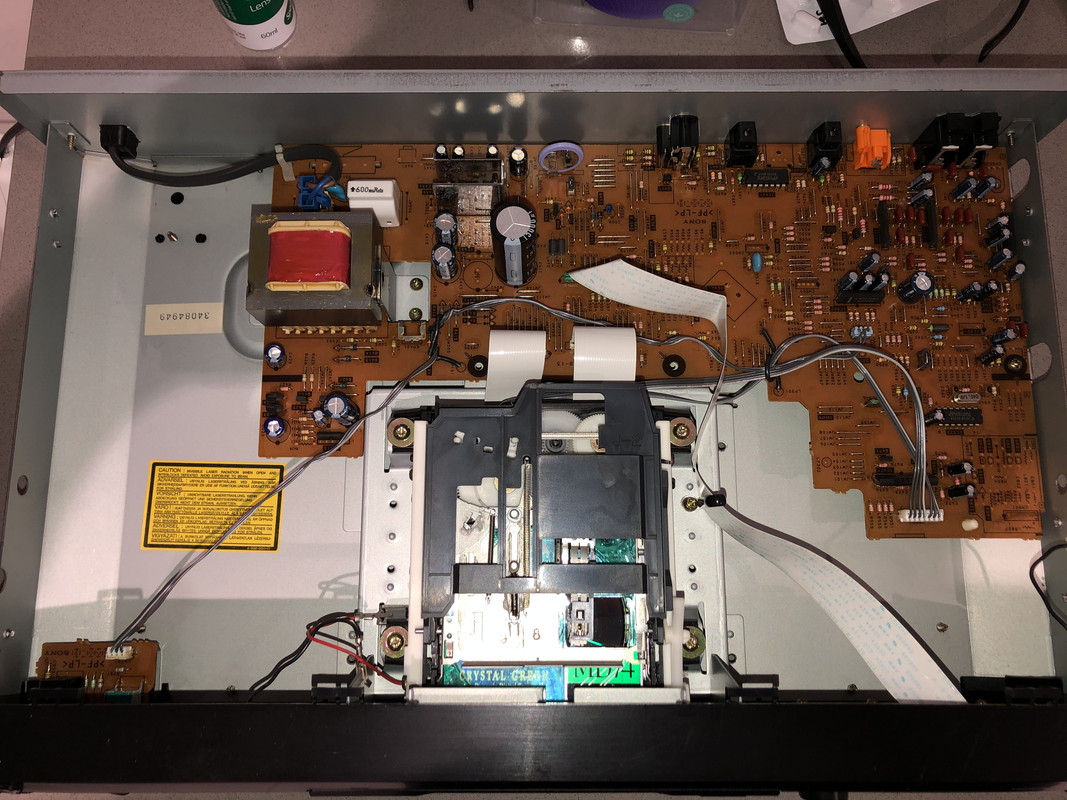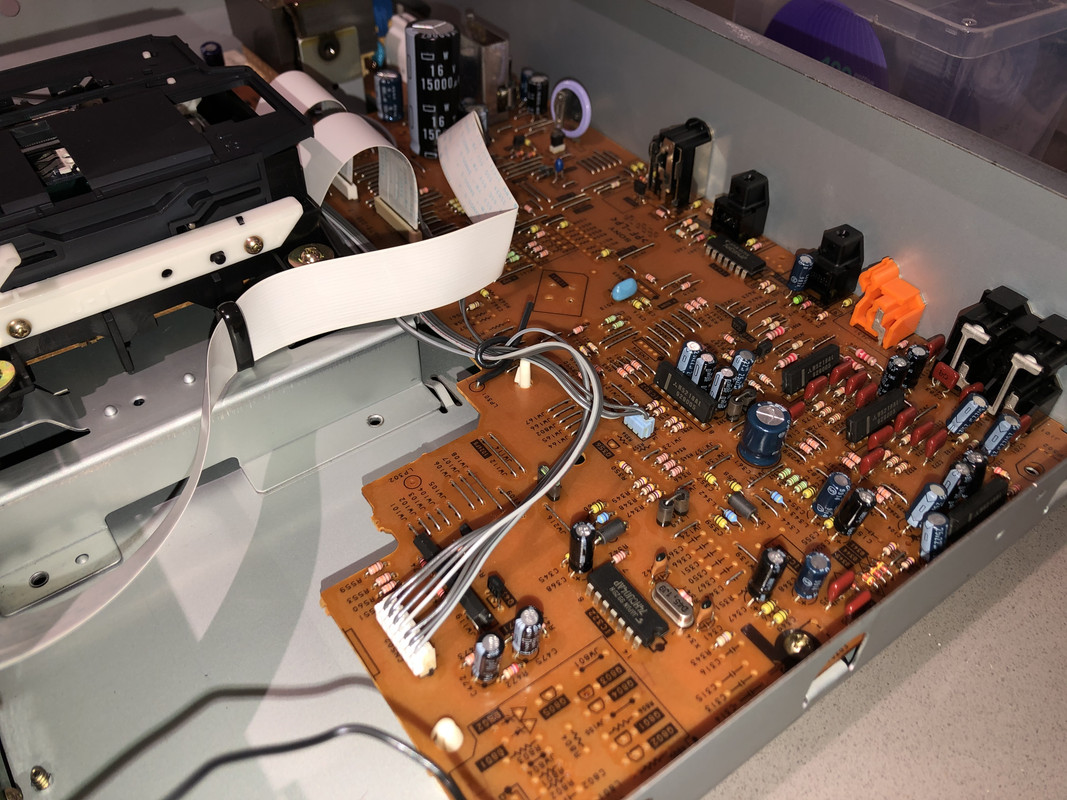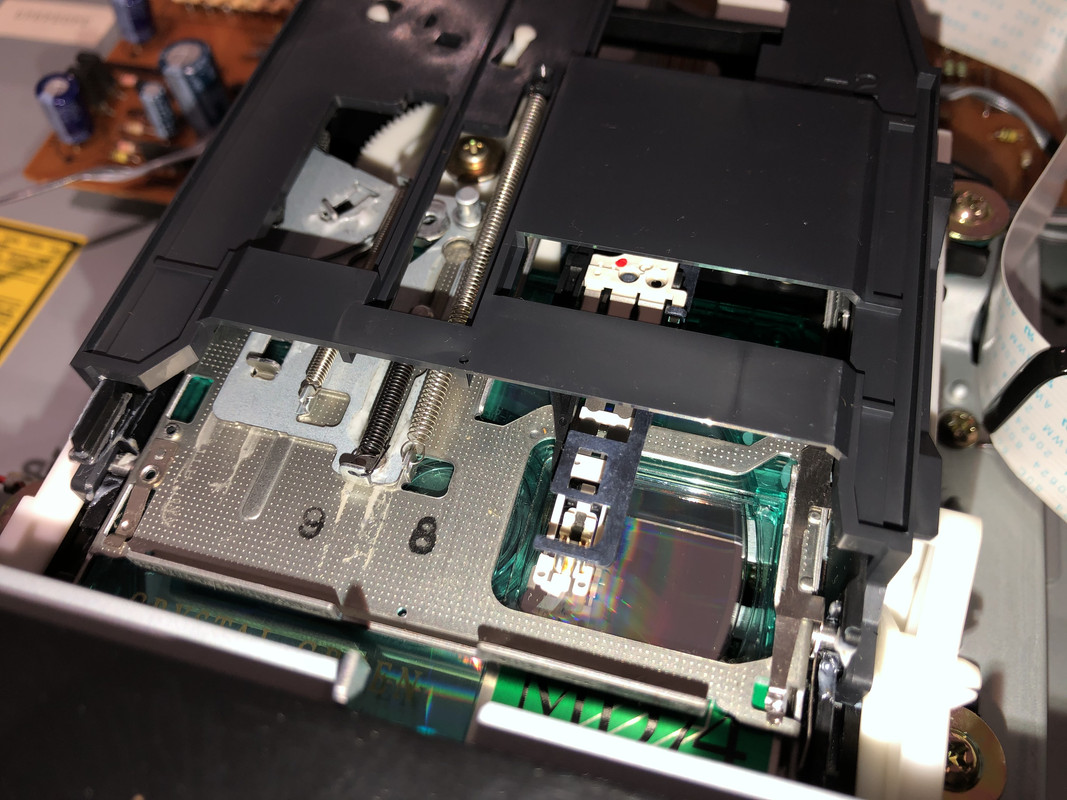 I did a quick service, made sure the laser and magnet head were cleaned, also lubed the tracks where the laser assembly moves.
Everything I have thrown at this unit, it has done very well. All functions work and editing is speedy thanks to Minidisc's Magneto Optical drive. It has the latest ATRAC DSP Type-R codec, which is the best and last version that Sony made for MD decks, so the quality is fantastic. I have been recording mainly from the Optical Toslink connector either from a CD player or PC soundcard. Since naming discs and tracks can be very time consuming using the remote, I simply put them in a portable MD unit, and load up an old PC with Windows XP with Sony's Sonic Stage software, this provides instant track and disc naming using a keyboard, much faster than using the remote. It does not modify the audio in any way, just the table of contents. Tracks can be deleted at will if required using the same method, the operation is near instant.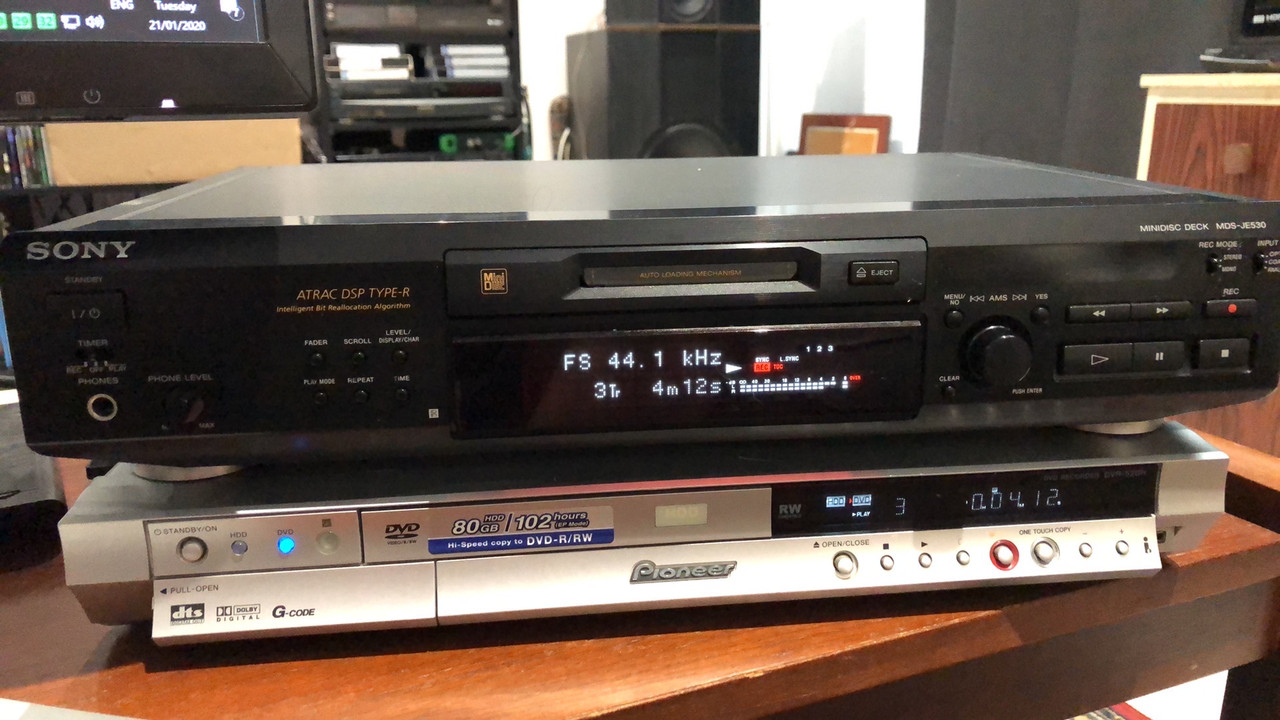 The quality difference was like day and night, compared to when I was using the Net MD, and now I know why people say Net MD's are crap quality (If recorded via USB). Now all I have to do is re-record the 200+ Minidiscs that I have. This is a good thing, as some of the music I recorded on MDs back in the day, I don't listen to anymore, so its a good refresh for the collection. Results have been great and the discs play well in the Portable units. Good for on the road.
These days we have USB ports in Cars to play media from a Stick or Hard disk, but MD is so much more fun, and the DAC inside the car just plain sucks. Yes hooking up the minidisc player via analog audio cable provides much better sound quality than that damn DAC in the car running off a hard disk with lossless files! Stock Stereos in new cars are getting real cheap and nasty these days. But of course that's only 1 use for Minidisc, there are many more. Its always nice watching the Fluorescent meters bounce up and down on the home unit, and I will be a minidisc fan for many years to come, what a great format.
Last edited: