Veteran and General Yakker
Joined

Jul 6, 2010
Messages

17,154
Tagline

Broken beyond repair but highly affable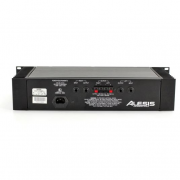 It's a power amp so they couldn't figure it out but they said it didn't smell bad when they turned it on (well, that's SOME kind of good sign). But they didn't know how to operate it so they couldn't tell if it worked.
Now ain't that something?
I suppose I can feed with with part of an integrated as a pre and slowly bring the volume up, my really powerful 2-way project cabs are in the shed and buried at the moment.
But still, what a neat little PA, and I sold my lone Peavey Black Widow 15" a long time ago...crap.