Veteran and General Yakker
Joined

May 1, 2013
Messages

6,136
Location
Tagline

Those who enter the man cave will get WOPLed
Picked up this one recently for a reasonable price. Of course there was the "All Functions Working" Claim. Once it arrived I set it up on the work bench to do some basic tests. Sure enough all functions were working, idler tire in good shape, pinch rollers needed a clean but not too shabby. When hooking it up to the system, this revealed its flaw, the sound would play for a few seconds then deteriorate in quality before disappearing. It turned out that someone had put a belt kit on this unit, the capstan belt being too tight causing the dual capstan system to 'lift' the tape off the head, as this unit uses a tape pressure pad lifter and relies on good tape tension to work properly.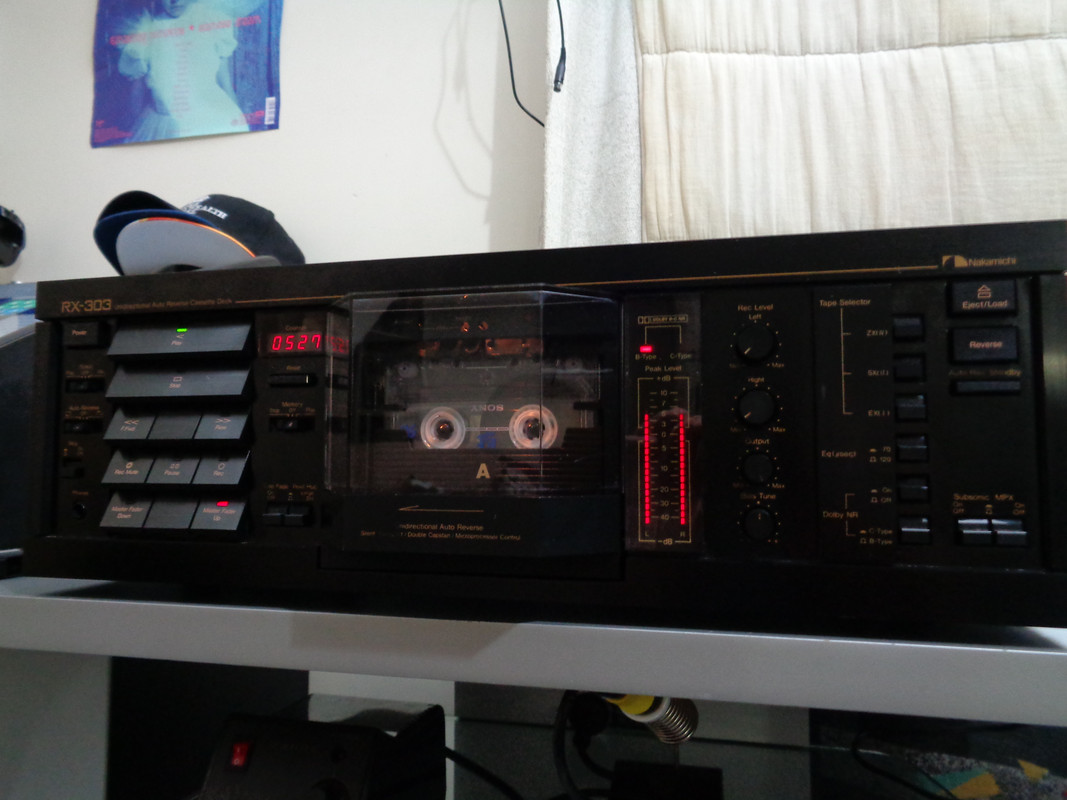 I got to work on it, installed Marrs Belts, cleaned/re-lubed capstan bearings, mechanism, replaced reel table clutch felts, adjusted speed, azimuth and head height. This solved the tension issue, the unit now plays well. I did notice some very slight frilling of late generation TDK tapes when played in the unit (during testing). All other brands of tape were ok and did not show this symptom. I have ordered new pinch rollers to rectify this problem, none of my precious recordings have suffered from this, so I am glad the problem has been identified early.
I should mention that if you are disassembling this deck to remove the transport, that it is a bitch if you are doing it for the first time, which I found, but learnt from. Having becoming accustomed to the Nak 480 which uses almost the same transport as this RX-303, things were slightly different to pull apart. Mech screws are behind the button panels, which I did not notice at first, requiring a couple of tries. Once out it was just like working on a typical Nak "Classic" mechanism.
Type: auto reverse, 2-head, single compact cassette deck
Track System: 4-track, 2-channel stereo
Tape Speed: 4.8 cm/s
Heads: 1 x record/playback, 1 x erase
Motor: 1 x reel, 1 x capstan, 2 x mechanism
Tape Type: type I, CrO2, Metal
Noise Reduction: B, C
Frequency Response: 20Hz to 20kHz (Metal tape)
Signal to Noise Ratio: 68dB (dolby C)
Wow and Flutter: 0.04%
Total Harmonic Distortion: 1.0%
Input: 50mV (line)
Output: 1V (line)
Dimensions: 450 x 144 x 300mm
Weight: 10kg
Year: 1984
The uni directional Auto Reverse worked perfectly though which is simply the coolest part of the deck. It also has blank skip function, for those lazy days on the couch. MPX and Subsonic Filter were a couple more features I noticed, nice addition. Cosmetics are above average with some marks on the top cover.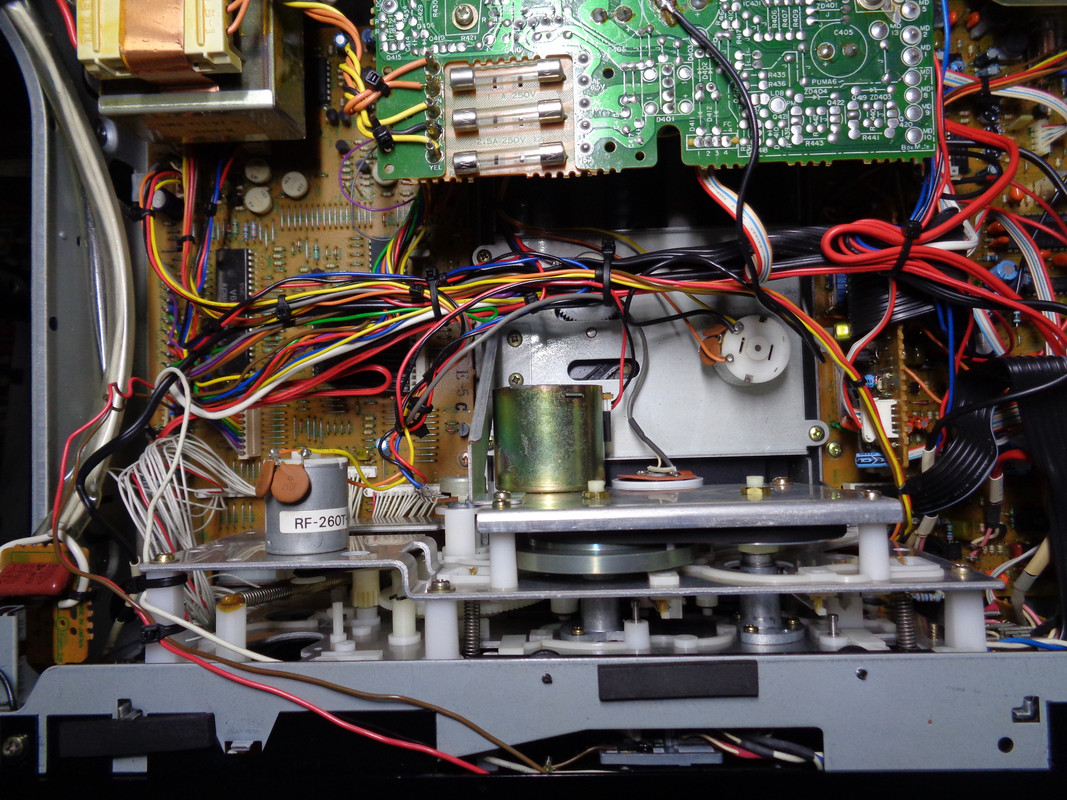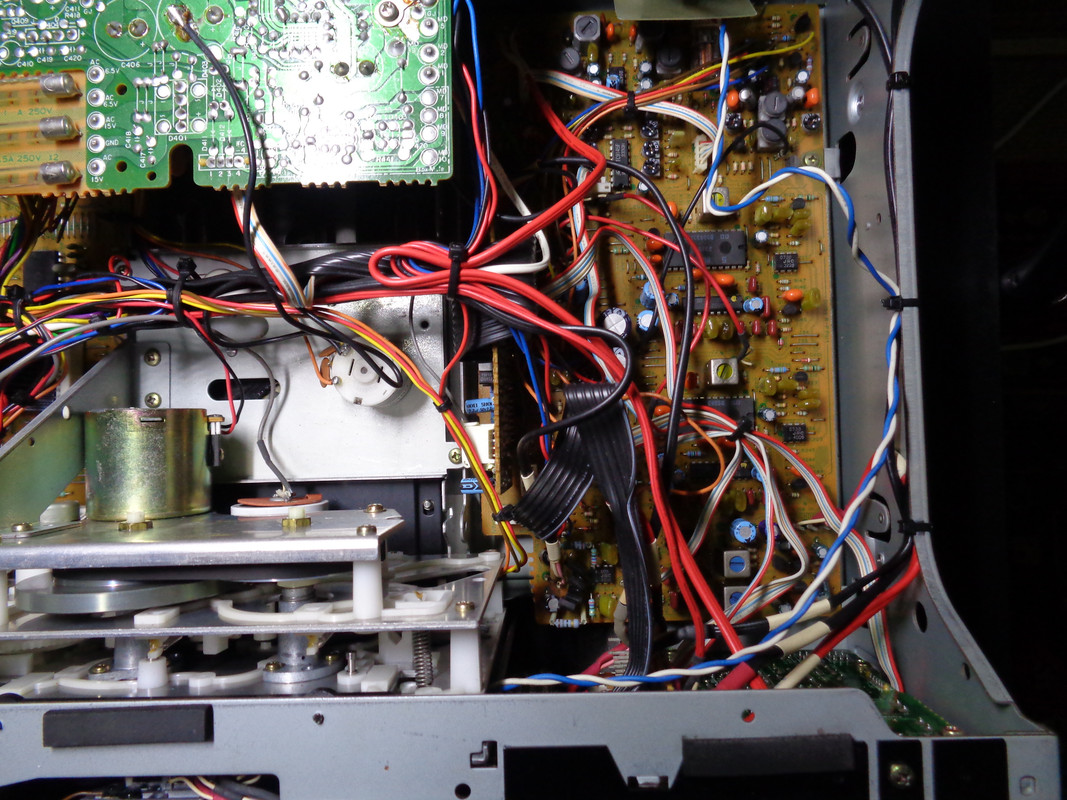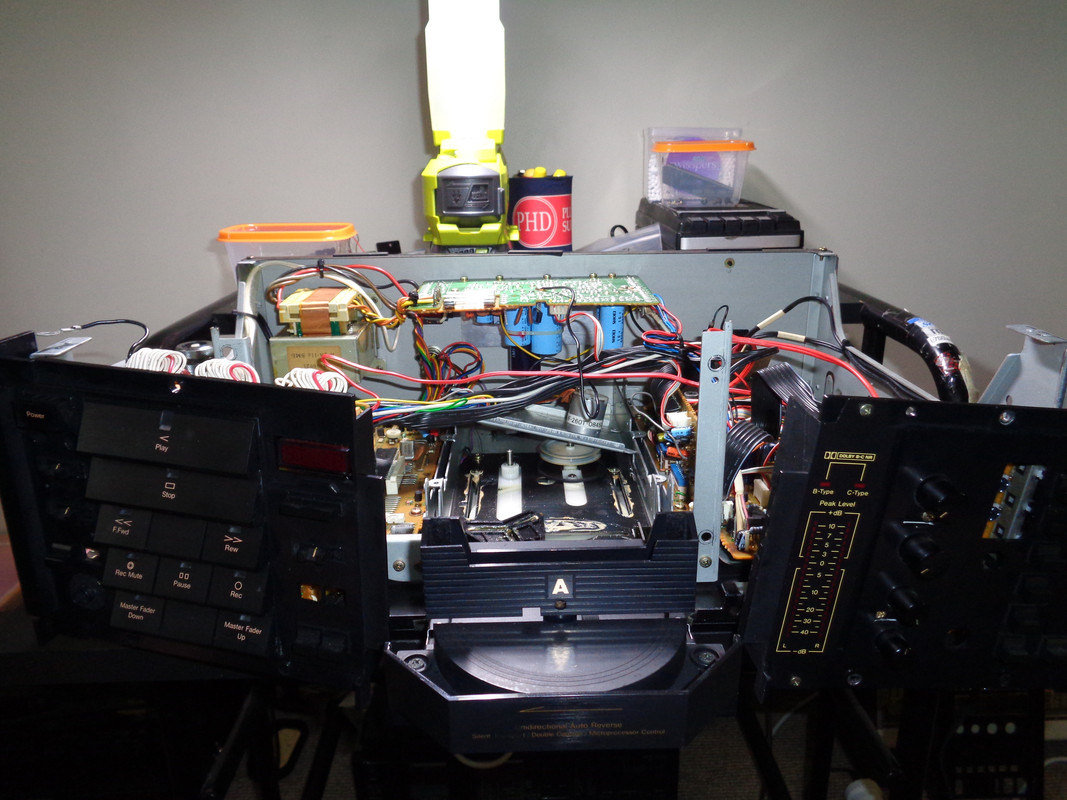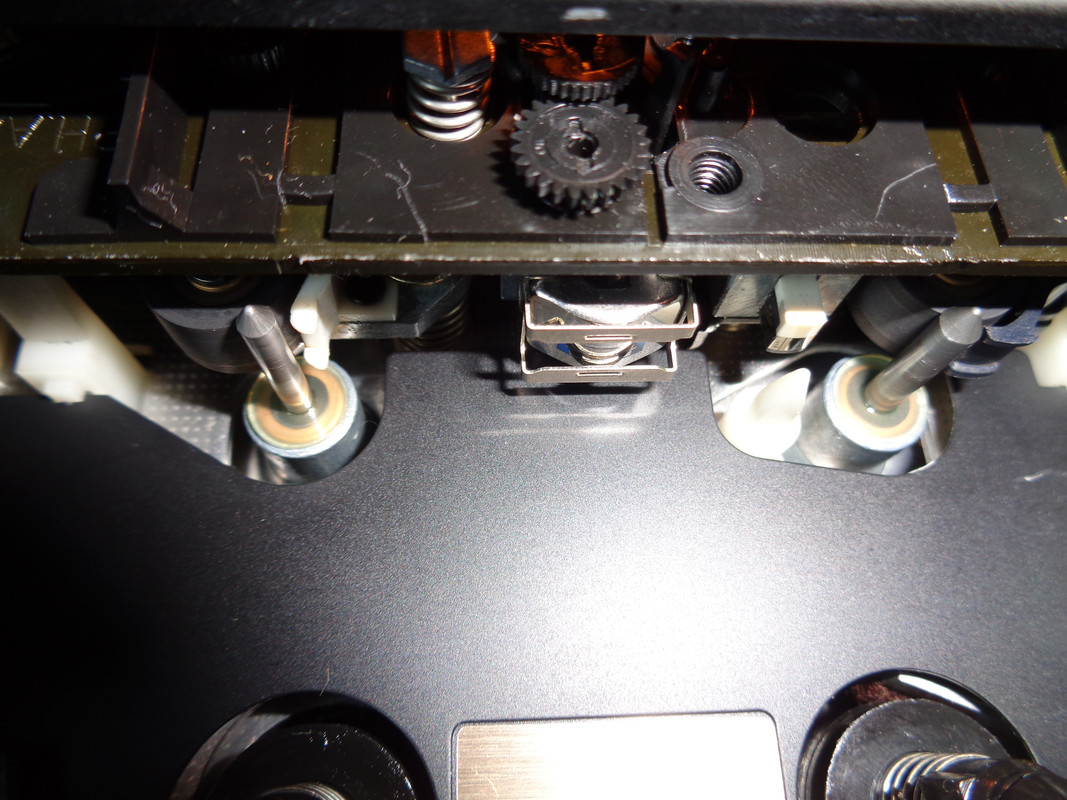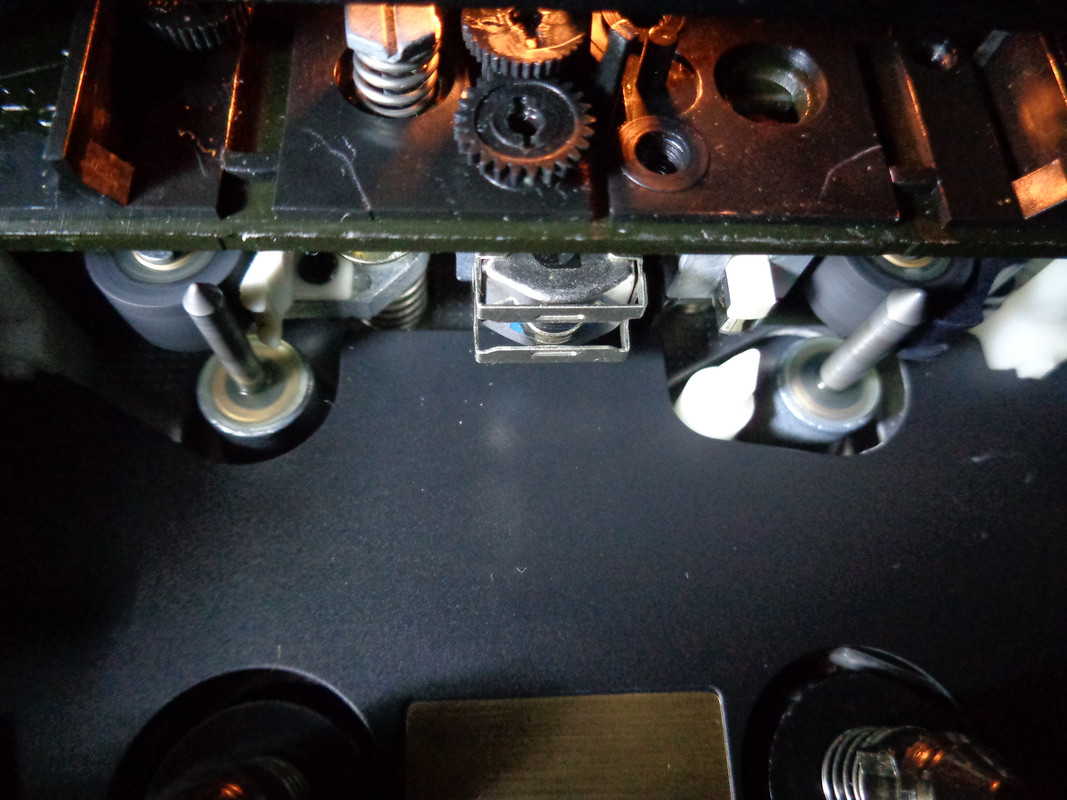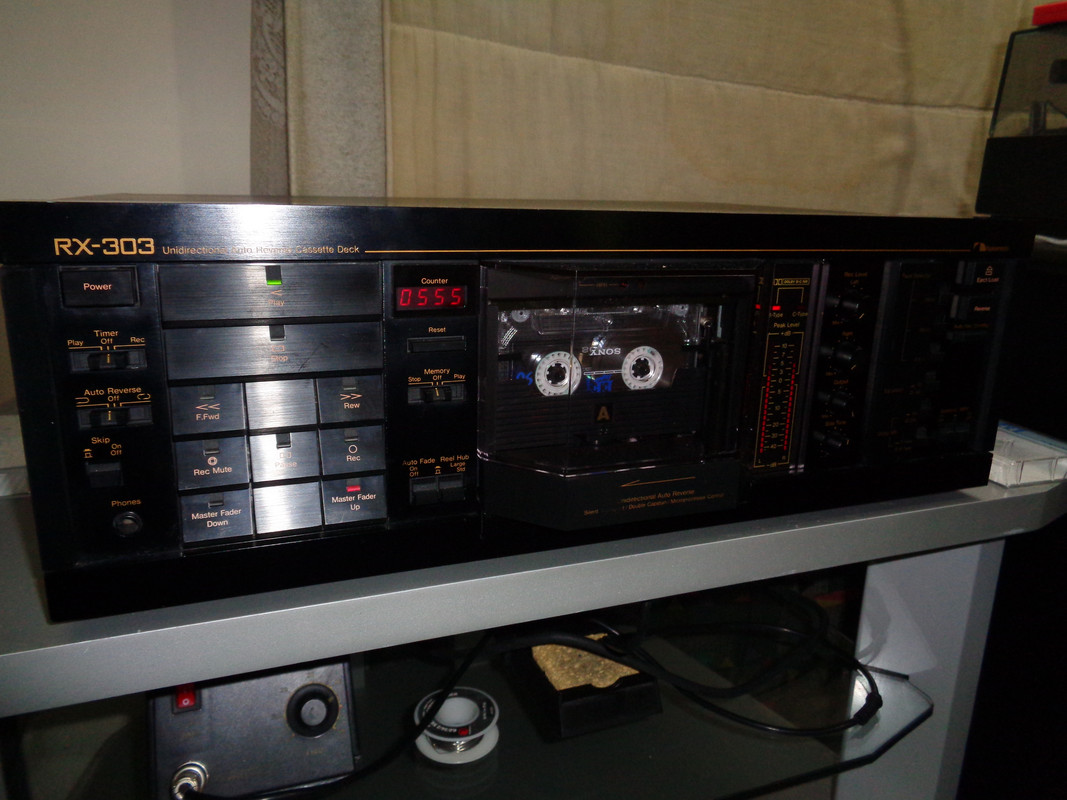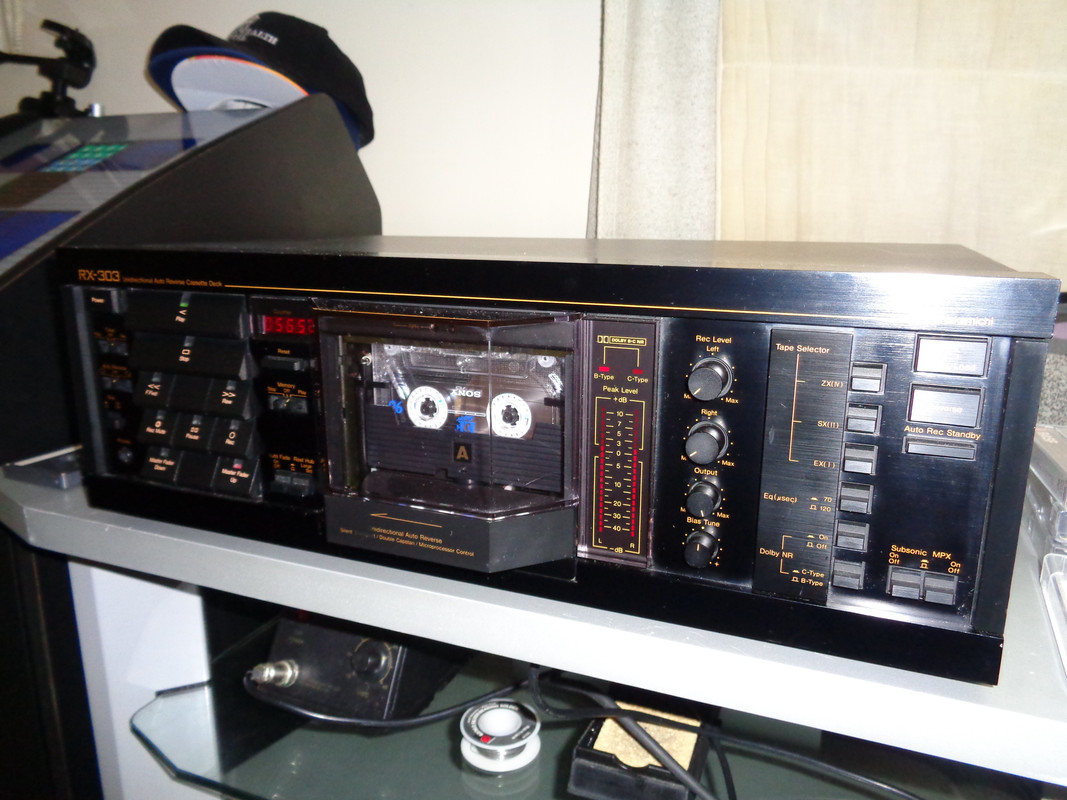 The next plan is to re-cap the Power Supply and Main board, considering the unit's potential age of 34 years, I think this would be a wise move. Even in its current form, I have had much enjoyment listening.